Recovery Tools
for the New Council
---
Owen Sound, like all municipalities, is a business in the service sector with a mandate to provide the services demanded by its customers (the taxpayers) and at a competitive price (taxes) that its customers accept. Failure to provide the types of services desired by its customers, or increase prices to beyond an acceptable level, will result in Owen Sound's customers taking their business elsewhere. In other words people will just move out of town when taxes make housing and rents too much of a burden on its residents. Does this Sound familiar? click here to review

There are a number of tools that Council can employ to ensure that prices remain competitive and that customer satisfaction with the type and quality of services being provided remains high. I will introduce two of them; one designed to keep prices down, Zero-Based Budgeting and one designed to continuously improved restraint programs and ensure that the right services are being provided and in the right way to improve customer satisfaction, Zero-Based Program Review.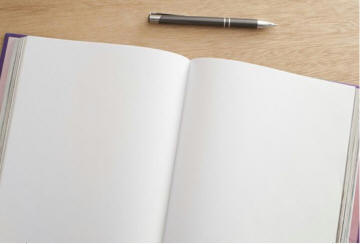 Zero-Based Budgeting Starts with a Blank Page
1. Zero-Based Budgeting (ZBB)
In management accounting, when a budget is prepared from scratch with its base as zero, it is called Zero-Based Budgeting (ZBB). It promises to move organizations away from incremental budgeting, where last yearís budget is the starting point. Instead, the starting point becomes zero, with the implication that past patterns of spending are no longer taken as a given. Essentially it is a method of budgeting in which all expenses must be justified for each new period.
During the traditional budgeting process, managers often view it as a bit of a contest to ensure their department has a sizable budget as this is often seen as a sign of the importance of their area. Zero-based budgeting forces managers to understand the cash flows and expenditures of their department and to be able to articulate why their department should be funded to a particular level in the context of the organization's goals and objectives.
| | | |
| --- | --- | --- |
| | Zero-based budgeting is a concept where the budget for the next budgeting cycle for an organization, often a calendar or fiscal year, starts from a zero base as opposed to an increase off the current spending levels. Under this process, the budget amount for a department or even a line item must be justified both in terms of the purpose of the budget and the amount to be included in the budget. ... Roger Wohlner | |
There are a number of Pros and Cons when considering Zero-Based Budgeting. It has been the subject of a fair amount of controversy over the years, largely due to the level of effort required annually to build the budget. The Financials Officers Association in Calgary published a comprehensive review of Zero-Based Budgeting that can be downloaded here: Calgary Government Financial Officers Association Review

The Zero-Based Budgeting does take up a lot of time and effort to implement. Therefore it will be initially be considered overwhelming by staff and some will find it too challenging. However, Council needs to encourage staff to persevere. It has been successfully implemented by municipalities and the benefits can be enormous. Calgary, Seattle, San Diego, Chicago have all successfully implemented Zero-Based Budgeting.
It can be somewhat time consuming but the return to taxpayers would be well worth the effort. You can review and excellent slide presentation on Zero-Based Budgeting here: Power Point Summary
---
2. Zero-Based Program Review
The Zero-Based Review Program is a process of continuous improvement through service periodic reviews to determine whether the right services are being provided in the right way. The City of Calgary uses this process to ensure that sufficient attention is being paid to restraining expenditures, and to continually seek improvements to the efficiency and effectiveness of programs and services. A Zero-Based Review includes the review of all costs of a service from the bottom up.
Some of the results of this process as implemented by the city of Calgary are posted on the website and are very impressive. For example a Zero-Based Review of their Fire Department is expected to deliver between $14.1 to $15.1 million in efficiency savings as well as effectiveness improvements. Keep in mind that these figures are relative to the size of their Fire Department as compared to ours. Click here to review other results.
Conclusion
---
Over the past year there has been a certain level of dissatisfaction with both high taxes and the type and quality of services being provided by the city. If Council were to adopt Zero-Based Budgeting there will be a significant reduction in total expenses if properly deployed which in turn should result in a tax reduction in 2023.

Similarly if Council were to roll out a Zero-Based Review Program the city optimize service levels and at the same time measure the effectiveness financial restraint initiatives.
---